LCP LYCORSEAM® High Seam Standing Seam
LCP LYCORSEAM®
LCP Lycorseam standing seam provides an option that is both quick and cost-effective to install. Our standing seam roof and wall profiles are able to manufacture with a mobile roll forming machine in most of the metal materials such as aluminum, elZinc titanium zinc, stainless steel, Zincalume®, and Colorbond® pre-painted steel.
LCP Lycorseam and our other standing seam roof and wall profiles are able to mobilize to any part of the world at the actual work sites to reduce time loss and lowering shipping costs for our customers. As a matter of these time and cost savings, LCP metal roof system is growing in recognition in the ASEAN and Middle East large-scale projects such as airports, train stations, sports stadiums, exhibition halls, e-commerce warehouses, data centers, pharmaceutical plants, semiconductor plant and etc.
Our roll forming machine is able to manufacture the profiles above the roof or on the ground inclining that not only giving contractors a speedy and easy installation procedure, it also reduces the amount of time spent working at height and therefore lowers the risk to the installation team.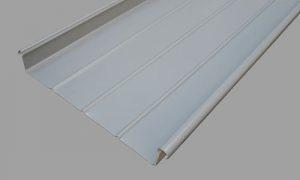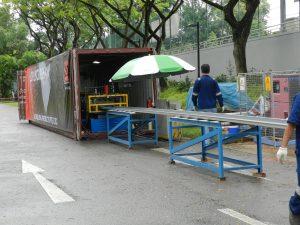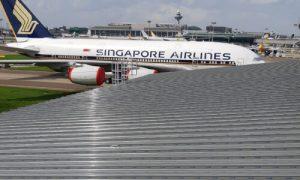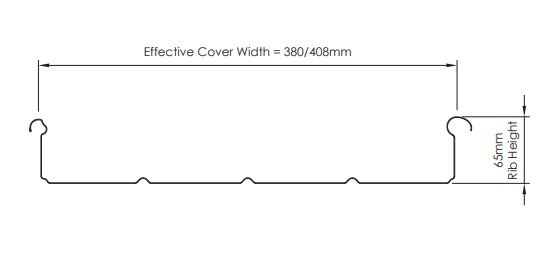 Metal Roofing Sheets and Wall Cladding Sheets
STANDARD SPECIFICATIONS
The roof and wall sheeting shall be a 65mm high standing seam LCP Lycorseam® profile with round crown seam and it shall be roll formed in Aluminium / Colorbond® Ultra steel elements.  LCP Lycorseam® is to be supplied in a single length (wherever possible) with no end laps with a standard cover width of 408mm or variable cover width to accommodate the variable geometry of the building.  The Aluminium  /Colorbond® Ultra steel roof and wall elements will be supported by and joined longitudinally with an electrically operated seam closure machine over concealed AC25 ; AC50 ; AC80 ; AC100 or AC130 halter clips integrated into the longitudinal element flange thereby transmitting reaction forces resulting from positive and/or negative loads and also accommodating unobstructed thermal movements resulting from the specified ambient temperature range. The Aluminium / Colorbond® Ultra steel standing seam elementsare to be rollformed on site in both straight and tapered forms.
LCP Lycorseam® aluminium elements shall be roll formed with aluminium alloy AlMn1Mg1 as specified in DIN 1725 comparable AA 3004, minimum material thickness of 0.80 mm thick in PVDF 2 coats finishing. The material properties shall as has minimum 220 N/mm2Ultimate Tensile strength, minimum 185 N/mm2 for 0.2% Proof Stress and a Modulus of elasticity of 70,000 N/mm2.
LCP Lycorseam®Colorbond® Ultra steel elements shall be0.55mm base material thickness in accordance to Australian Standard AS1397 with a minimum yield stress of 300MPa (Grade G300), metallic hot-dip coated with aluminium/zinc alloy comprising 55% aluminium, 43.5% zinc and 1.5% silicon. The minimum coating mass for the aluminium/zinc alloy coated steel shall be AZ200 (200 g/ m2 minimum coating mass) as determined by Australian Standard AS1397.Colorbond® Ultra steel has a custom formulated corrosion inhibitive chromate primer with nominal thickness of 5µm on each side.The finish coat shall be custom formulated polyester paint system that have dry film thickness of 20 µm on the top or weather side.  As for the backing coat is with custom formulated polyester system in the standard Shadow Grey colour with nominal film thickness of 5µm.
NOTE : For other metal elements, please do not hesitate to call +65-865 1550 or email : lcp@lcp.sg for more recommendations.
APPLICATION IDEAS FOR YOUR INSPIRATION