ACHIEVING A MULTISTOREY, MIXED-DEVELOPMENT BUILDING
WITH COLORBOND® ULTRA STEEL CLADDING
LCP Lycorpanel® Wall Cladding
In the district of Sembawang, a metal-cladded high-rise named Ascent has completed it's works, housing 8 stories of industrial factory use, comprising office spaces, heavy vehicles and common parking areas, food canteens, and social corners. Despite its industrial intentions, the Ascent building is worth a second look due to its modern flair of striking colour palettes, stacked on ascending envelope of beautiful metal wall cladding panel.
An industrial space is rarely known for its exterior, but the soothingly patterned LCP Lycorpanel® throughout the wall frontage creates a visual interest to break free from factory design norms. The mounting of the LCP Lycorpanel® through its concealed fastening method, renders lengthy and sky-reaching vertical stripes which adds complexion and patterns to dress up the façade. Other steel applications are also present, with louvers made from COLORBOND® steel flat sheets, adding the richness of urban steel design to the project.
To accomplish this design, COLORBOND® ULTRA steel was the material of choice which shares the similar dynamics of vibrance, and performance required. With high strength and great formability, COLORBOND® ULTRA steel can be shaped into various imaginable shapes, which in this case is a 5-meter LCP Lycorpanel® which is very rarely seen in the industry. The result is a striking metal façade with minimal oil canning, appreciated for its visual façade and great roofing and walling system.
Developed By : SB (Gambas) Investment Pte Ltd
Project Name : Ascent @ 6 Gambas Way, Singapore 756939
(8-storey multiple-user general industrial development)
Estimate Year of Completion : 31 Oct 2023
Architect : ID Architects Pte Ltd
Steel Material and Colour Used : Colorbond® Ultra Steel (Eternal Red, Enduring White & Forever Beige Colours)
LCP Walling Profile Used : Lycorpanel for wall , Flat sheet for Louvres
Type of Steel Application : AZ200
Wall Cladding : LCP Lycorpanel®
Area : 5,000m2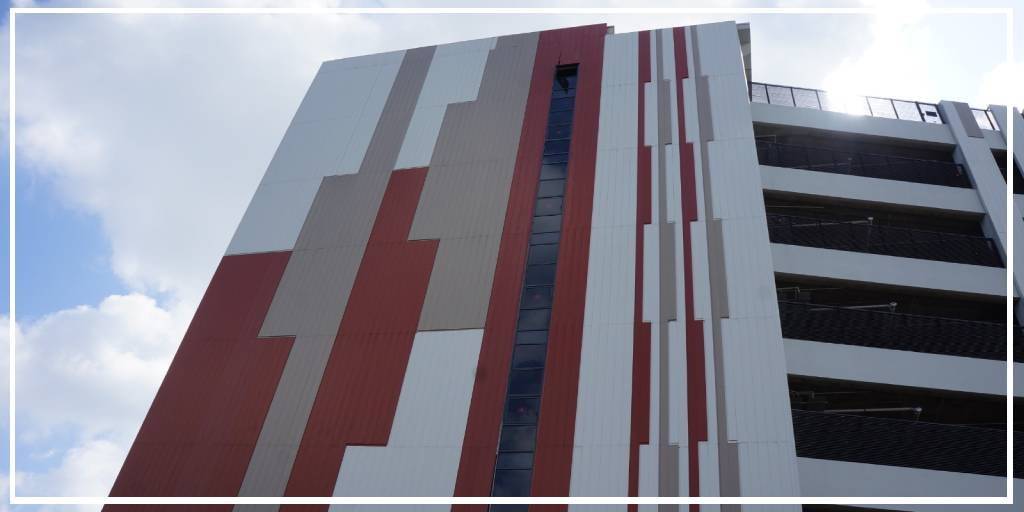 Work Scope
Collaborating with a Trusted Singapore Roofing Company


LCP with its track record across commercial, residential, industrial, and government projects, can input professional advice and provide recommendations that align with your aesthetic visions and specification requirements.


Learn about our proven track record and expertise on metal roofing and walling to converse more on your upcoming projects.
OUR OTHER PREMIUM PRODUCTS
Manufacturer of metal building products
Products including roofing, cladding, structural and a range of architectural designer profiles and panels in ferrous and non – ferrous.